November 2019: Petrol Prices In Singapore [Updated]
Any driver would, at some point, have some thought-provoking questions, such as: How are petrol prices determined? How can one save on petrol?
Why do I still insist on driving? Until the day you drive a Tesla, petrol prices will be a staple in your monthly expenditure, so it's only wise to know more about how you can go further with every drop.
Latest petrol prices in Singapore
Here are the latest prices for petrol in Singapore:
| | CALTEX | ESSO | SHELL | SPC | SINOPEC |
| --- | --- | --- | --- | --- | --- |
| 92-Octane | S$2.25 | S$2.25 | N/A | S$2.25 | N/A |
| 95-Octane | S$2.29 | S$2.29 | S$2.29 | S$2.29 | S$2.29 |
| 98-Octane | S$2.70 | S$2.66 | S$2.68 | S$2.63 | S$2.66 |
| 98-Octane (V-Power) | N/A | N/A | S$2.88 | N/A | S$2.78 |
| Diesel | S$1.90 | S$1.90 | S$1.90 | S$1.87 | S$1.90 |
| Last Updated | Oct 17, 2019 | Sept 30, 2019 | Sept 30, 2019 | Sept 19, 2019 | Sept 24, 2019 |
What determines petrol prices in Singapore?
It makes logical sense to assume that petrol prices are closely related to crude oil prices, and when crude oil prices plummeted from 2014 to 2016, one may have wondered why petrol prices seemed to budge ever so slightly.
Travellers who drive abroad may also have compared and found that our petrol prices seem to be way higher than in many countries. Here are some of the determinants of petrol prices that you should know about.
1. Petrol tax by the Government
In 2015, the petrol tax for premium grade petrol was increased by 20 cents per litre to 64 cents per litre, and intermediate grade petrol had an increase in tax by 15 cents per litre to 56 cents per litre. The increase in petrol tax could explain why retail consumers don't feel a significant fall in petrol prices despite falling crude oil prices.
2. Handling Costs
Storage, transportation, marketing, operations, and of course the retailer profit margin all make up a large proportion of retail petrol prices. The cost of fuel itself is but one of many components of petrol, which is why we don't necessarily see a significant drop in petrol prices even when crude oil prices decrease.
The best petrol credit cards in Singapore
Unless you're a brand loyal person, the best retailer is the one that either offers the best promotions and discounts, or the one that's closest to where you live and work.  Depending on the type of car you drive, you may also choose to go for premium petrol from retailers like Shell.
Many local drivers know that one of the best ways to get discounts is by getting a credit card, which can allow you to save up to 20% on your petrol costs. Some of the popular cards for petrol discounts are:
Petrol Perks:
8% + 0.25% cashback at Esso and Shell, which means up to 20.88% fuel savings
Up to 8% fuel savings at other stations
Petrol Perks:
16% instant discount at Shell and Caltex
Petrol Perks:
Up to 20.8% at Shell and 24% at SPC
Petrol Perks:
Up to 14% savings at Shell and Esso
Petrol Perks:
Up to 20.1% off on fuel at SPC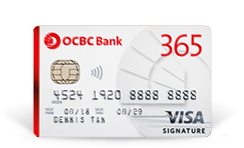 Petrol Perks:
Up to 24.6% fuel savings at Caltex
Up to 20.4% fuel savings at Esso
5% cashback on fuel spend at other petrol stations
As you can see, there is a credit card for every petrol station, so it certainly makes more sense to pay for your fuel with credit cards, especially if they also offer attractive rebates or cashback on other types of spending.
In general, the credit card discounts work best when you couple them with the petrol retailer's own loyalty card, so sign up for those too if you want to maximise your savings.
Assuming you're an average Singaporean driver who clocks in 19,000 km a year and has a car which consumes 7 litres of petrol per 100km, your fuel consumption per month would be 111 litres.
Let's assume that the gross price is S$2.00/litre for 95-Octane petrol. Without any form of petrol loyalty card or credit card discount, you'd be shelling out S$222 a month.
If you use the Citibank Cash Back Credit Card, you'll get a cashback of 8% + 0.25%, which translates to S$18.32 savings per month on petrol. You can then channel that savings towards ridiculously expensive parking charges.
Without credit card cashback
With credit card cashback
Total monthly petrol expenses
111 litres x S$2.00 = S$222
S$222 x 8% = S$17.76
S$222 x 0.25% = S$0.56
S$222 – (S$17.76 + S$0.56) = S$203.68
How to save on petrol?
In addition to signing up for a credit card that offers petrol discounts, there are many ways that you can save on petrol costs.
One of the easiest ways to save with minimal effort is to check petrol prices before you pump.
In addition to monitoring prices, changing your driving habits can also go a long way when it comes to reducing your fuel consumption.
As we all know, the heavier the load, the greater the consumption. Ask yourself if you're guilty of using your car as a mobile storeroom and keeping unnecessary load such as your golf clubs or anything that you can't be bothered to take home with you.
Driving in rush hour traffic where you start and stop is also going to drain your fuel.  Besides, you're more likely to get to your destination in time when you take the train during peak hours than suffering through traffic.
Last but certainly not least, remember that idling gives you zero kilometres per hour while still consuming fuel, so turn that engine off when you're waiting for somebody, or are having a long chat in the car.
This article was first published on September 25, 2017.
(Visited 104,008 times, 1 visits today)
Leave your comment